Retrace The Steps
Follow in the steps of the Lorna Doone and John Ridd and visit R D Blackmore's Exmoo
r. The Doone valley is situated between Porlock and Lynton.
Porlock features throughout R.D. Blackmores novel. Porlock Town where people from the surrounding villages would come and do their shopping, also said to be the place where John Ridd witnessed the murder of his father.
If you enjoy walking, riding or cycling there are many well market paths and bridleways to follow. Visit the quaint harbor at Porlock Weir where you can walk the steep and scenic hill path to Culbone Church – reputedly the smallest complete Parish church in England.
Porlock is a charming, friendly village with narrow streets and many interesting shops. Its origins can be traced back to the 12th century and has some lovely old thatched buildings, an ancient parish church and museum.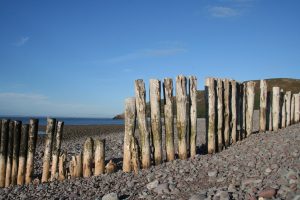 Walk from the Hotel to Bossington following marked paths across the fields and through the marshes. Enjoy beautiful buildings and a rewarding cream tea at the end of your walk; or continue up the hill to Hurlestone Point for spectacular views of the coast and countryside.
There are many other walks around Porlock and surrounding villages please ask and we will be only too happy to help.
Travel to the village of Bampton near Dulverton where a statue of Lorna will be found in a River.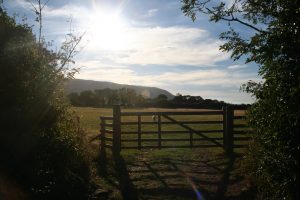 Robbers Bridge can be found near Culbone just off the A39, 4 miles west of Porlock. Follow the path along Weir Water, there is a car park at the bridge.
Visit the tiny church at Oare where Caver shot Lorna on her wedding day.
Bagworthy waters & Bagworthy Forest in the Doone Valley where John first laid eyes on Lorna Doone.
The outlawed Doones were exiled from Scotland claimed ownership of Doune Castle in Perthshire Stirling.